This is my current setup here in my house in Manhattan (I'm a junior in EE at K-state).
Speakers: Magnepan MGIIB
Amplification: QSC CX 902 for the sub, QSC Powerlight 1.0HV for the Maggies, and an ART SLA-1 just there...
Preamp: Behringer T1953 w/ upgraded tubes
Crossover/EQ: Behringer DCX 2496
DVD/CD/SACD player: Oppo 981-HD
TV: Currently cheapo 27" CRT, will have a ~37" LCD HDTV before the end of the month
In the mail are two Mach 5 Audio MAW 15's for the substage, haven't entirely decided on the configuration that they will be in yet.
Overall I don't think its too shabby for a college house, don't mind the mess currently I just had to re-arrange everything tonight and haven't got it all put back up yet.
On to the pictures.
The Basement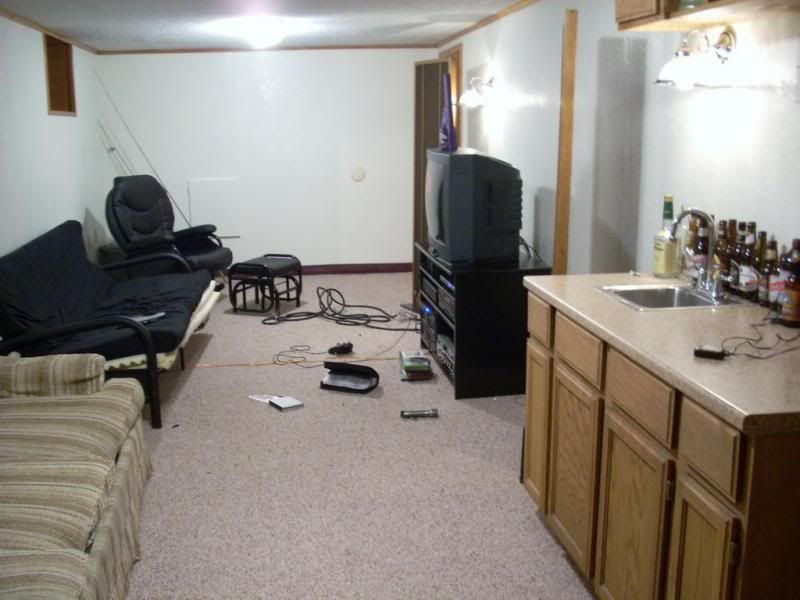 Of course, since it is a college house, gotta have the wetbar in the basement...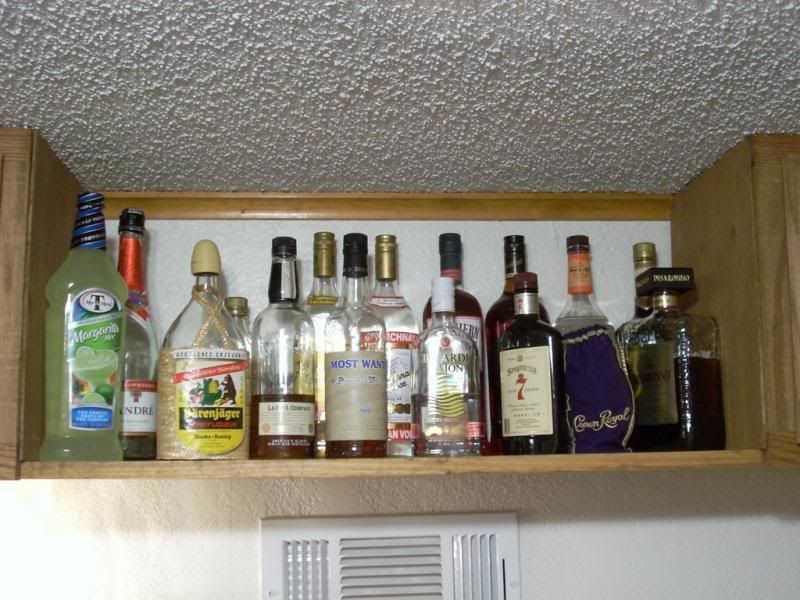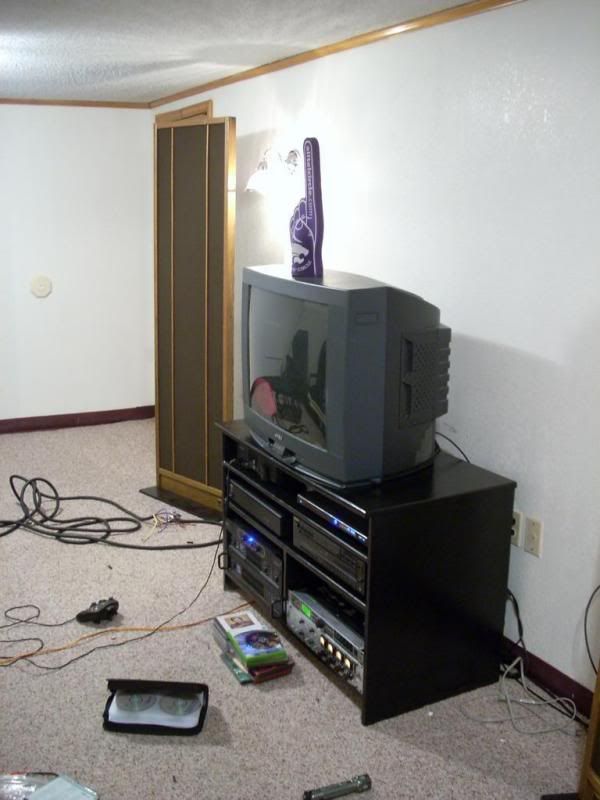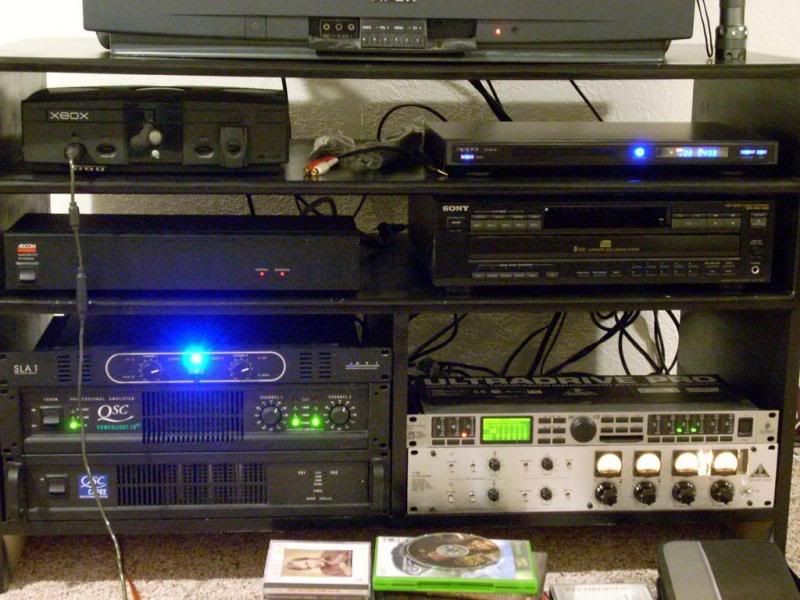 These are my current tube project amps to play with...