Thought I'd post this here as well.
These are my Magnepan MGIIB's, pretty darn nice speakers I think. They are just huge, 6' tall, 21" wide, and only 2" thick though. The other speakers you see are my Fostex FE103E's that I built walnut horns for, they are my brother's now and I still have to do some fix work on them, sand, and finish the cabinets.
The maggies are not in ideal locations, but its about the only place to put them while I'm here at home.
*edit* They are now at my house here in Manhattan (kansas) for school and I've yet to post pics of them in their current location. I am loving the sound of them, a little lacking in the bass dept but I can live with that.
On to the pictures!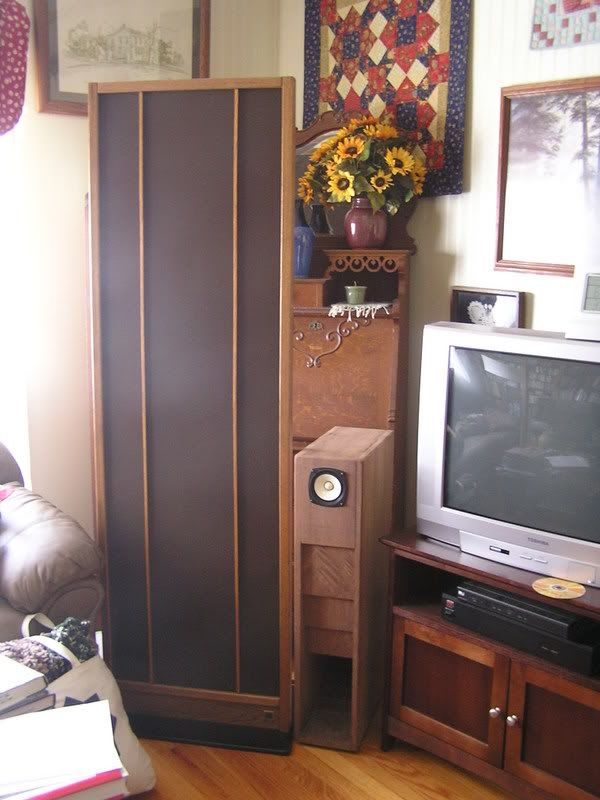 The gear running it currently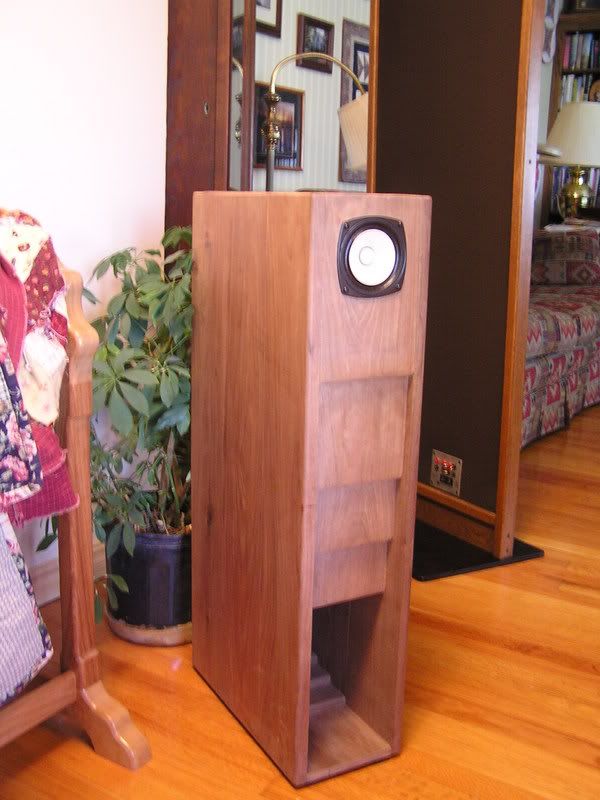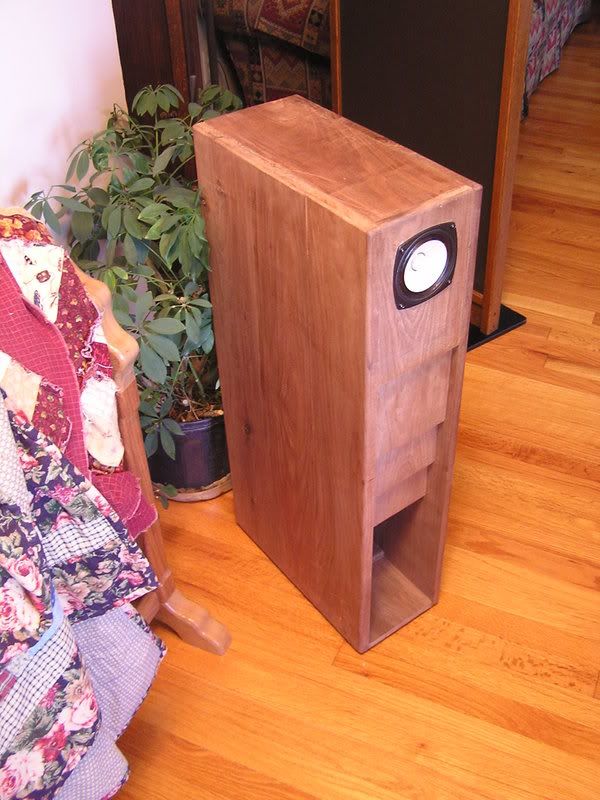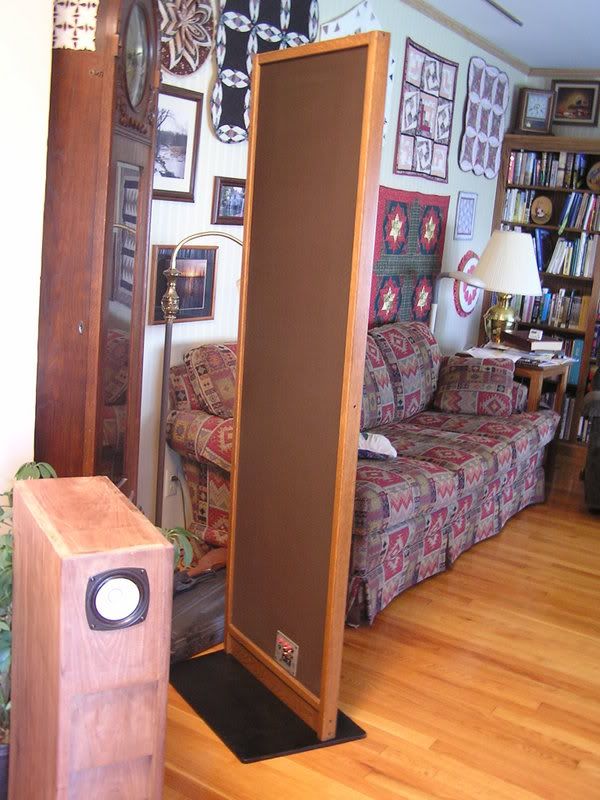 Yea, they are tall. (I'm around 5'10")
We might have a book or two in the house :P